mxHero Mail2Cloud can automatically configure Office 365 - Mail2Cloud integration. However, if you would like to fine-tune this configuration or otherwise need to configure manually, start with the steps below.
Once this step is concluded, proceed to the second step, setting up a Transport Rule.
Access Exchange administration within the Office 365 dashboard and navigate as follows while setting the indicated sequence of values:
Mail Flow > Connectors > New Outbound Connector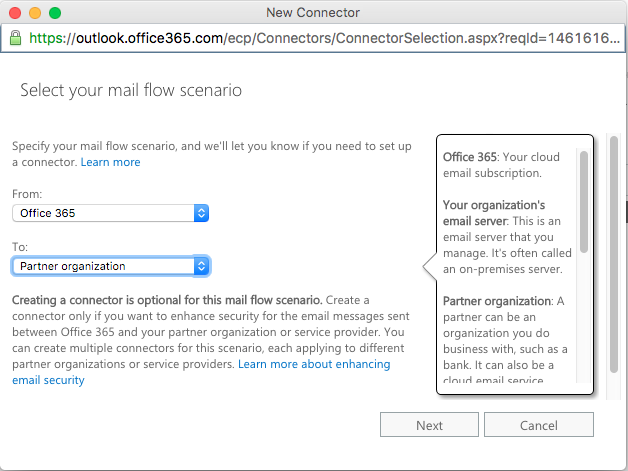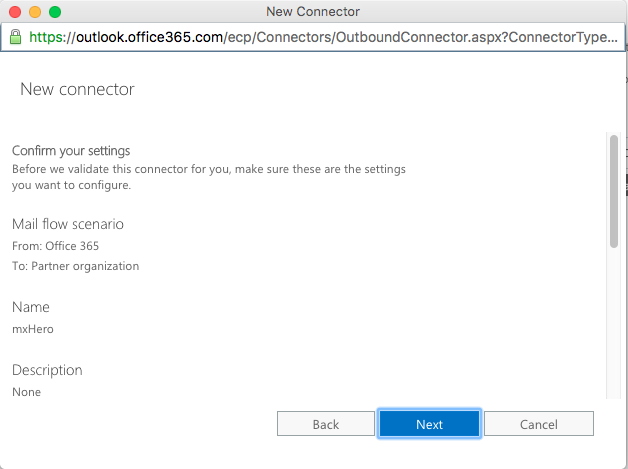 Close and Save! Your Outbound Connector is ready to be used.
Proceed to Step 2: Configuring the Transport Rule